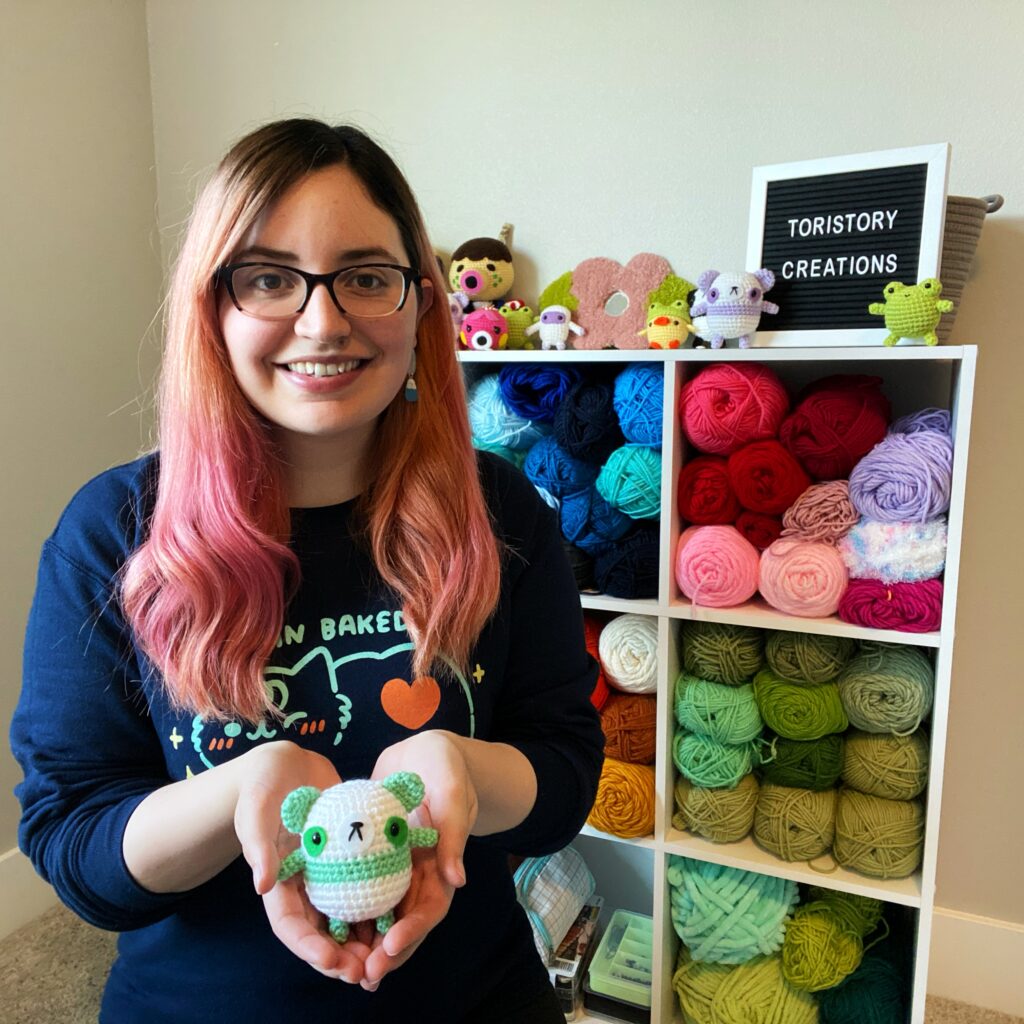 Hi, I'm Tori and welcome to my crafting story!
By day, I work as a software developer in Central Iowa. By night, I enjoy crafting, whether it be making stickers, digital drawings, or handmade clay earrings. However, out of everything I craft, my heart belongs to amigurumi.
Amigurumi is the japanese art of crocheting or knitting small creatures. I learned about amigurumi over the summer when I was 15. After my first attempt didn't turn out like I imagined, I decided that amigurumi must not be for me. I ended up revisiting the art of amigurumi in college. This time I fell in love with it!
I enjoy making amigurumi because I love to see a handful of small, crocheted pieces come to life to form a cute creature. I admit to carrying new creations around for days because they are too cute to put down! I also love to see the happiness on someone's face when gifted an amigurumi creation! Seeing a face light up with a big smile always brightens my day.
Ever since discovering my love of amigurumi back in college, it has been my dream to have my patterns published in a magazine and to create my own amigurumi book.
I hope to use this blog as a way to journal my amigurumi creations as I try to reach my goals and to share my love of amigurumi with others around the world by providing patterns and tutorials.
Thank you so much for joining me on this journey!
If you have any questions, are interested in collaborating, or just want to say hello, please feel free to contact me at toristorycreations @ gmail.